Экспорт и копирование ЭЦП онлайн
Наши квалифицированные специалисты помогут скопировать неэкспортируемый контейнер ЭЦП с Рутокен на ваш компьютер, используя современные технологии удаленного управления.
После того как ФНС взяла на себя функцию удостоверяющего центра и начала выдавать ЭЦП, все записанные сотрудниками налоговой службы закрытые ключи ЭЦП стали неэкспортирумыми. ФНС просто заблокировала возможность копирования ЭЦП, руководствуясь принципами безопасности. При попытке скопировать закрытый ключ ЭЦП с носителя появляется ошибка копирования контейнера 0х8009000В. Поэтому многим приходится постоянно подключать носители к компьютеру и передавать ключи от одного сотрудника другому. Одновременная работа с одним ЭЦП на разных устройствах и несколькими сотрудниками стала невозможной. Но мы можем вернуть комфортную работу с ЭЦП.
Преимущества копирования ЭЦП с носителя Рутокен на компьютер:
Станет возможной одновременная работа нескольких сотрудников с одной ЭЦП без оформления доверенностей
Не надо постоянно подключать и вынимать ЭЦП из компьютера
Программы начинают работать быстрее с установленным в реестр ЭЦП
У вас появится дубликат (резервная копия ЭЦП на случай выхода из строя, потери, либо кражи физического носителя с ЭЦП)
Вы сможете работать с ЭЦП на различных компьютерах
Не потребуется покупать дополнительные ЭЦП для сотрудников
We know how important it is to keep our customers' data secure and confidential. That's why you can be sure that your data will not be lost or shared with third parties.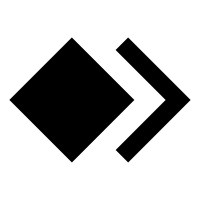 Proven program
При оказании удалённой компьютерной помощи мы используем программу "AnyDesk". Это одно из самых эффективных решений на рынке, которому доверяют более 100000 клиентов.

Full control
You will be able to control all actions of the computer master. The display of your device will show all clicks and window openings. You will always be able to end a maintenance session if you wish.

Secure connection
Secure communication channels encrypted with AES (256-bit) are used to serve the devices. This means that intruders will not be able to access the device or decrypt the traffic.

Restricted data access
We do not need to see the contents of files and folders to solve most problems. Your data and information will not be copied and will not leave your device during remote maintenance.

Одноразовое подключение
Для удалённого обслуживания нам понадобится идентификатор устройства (ID) и Ваше разрешение. Никто не сможет получить доступ к устройству без вашего ведома.

Payment in two stages
When you place an order and pay by bank card, the money is frozen, and after successful completion of the order is written off. If the problem is not solved, the money will be unblocked.
Average connection time to the device
Average time to solve a problem
problems solved by our specialists
Computer help - it's easy
Provide us your login information
Нам потребуется ID, который будет отображаться в AnyDesk.
Just report it in the website chat.
Wait for a specialist to join
После получения ID компьютерный мастер сможет подключиться к устройству. Пожалуйста, при подключении подтвердите подключение, нажав зеленую кнопку "Принять".
Пожалуйста, не отключайте устройство от сети Интернет.

Payment security
Payment is made through a secure payment service
, which complies with the international standard PCI DSS. Payment Card Industry Data Security Standard was developed by Visa and MasterCard payment systems and includes 12 data protection requirements.

After payment we send the payment slip
We work officially and we send each client a check as proof of payment to the email specified when placing the order.

Payment in two stages
For security reasons, we conduct all online payments made by bank cards in two steps.
1. Holding (preauthorization): you make a payment and the money is frozen.
2. Charge: the frozen money is written off after the order is fulfilled.

We accept orders 24 hours a day
No matter what time it is right now on your watch, we will take your order to work right away and process it in the shortest time possible!
"Look, I can't tell you how impressed I am with the good work of the team! They helped me install CryptoPro, and a few days later they helped me with the installation of the key, and consulted me. Nowadays it is extremely nice to meet not only professionals of their work, but also just polite people. Thank you so much!"
"Thank you very much for your help, we connected EDS, everything works now! I will always come to you 😁"
"Quickly set up work with EDS. Thank you."
"Well done, I had a stupid computer. As a result, after diagnosis, I had to reinstall WINDOWS 7 max to WINDOWS 10. Now works great!!!"
"I have a very old computer. Knowing its characteristics, it is hard to work on it. I turned to the online master for help and after that I forgot what are the eternal crashes, blue screens, hangs and driver problems. Thank you!!! The people here are polite and courteous, which was also great. If I have any problems, I will definitely come to you.
"Wonderful resource for computer help. Even on a holiday day provided expert help and saved from losing a lot of important and nearly lost data. Many thanks to the staff and Happy New Year to all the Holidays. Success in business and development of your service."
"Done everything promptly, all problems solved. Thanks to Eugene. It took a long time for my PC to give me problems, and everything was solved in 1 hour. I wish I had found a wizard earlier. Already recommended a colleague to contact only Eugene."
"Thanks to the consultant Eugene, explained everything in detail, and explained. I wish your company prosperity!"
"I am grateful to the employees of this firm for their honesty, quick resolution of problems, competence and professionalism in their actions. Thank you."
"You have been very helpful, very grateful for the speed of response and resolution of the issue."
"They work quickly and professionally! I will continue to use their services from time to time."
Наши инструкции по установке и настройке ЭЦП