We know how important it is to keep our customers' data secure and confidential. That's why you can be sure that your data will not be lost or shared with third parties.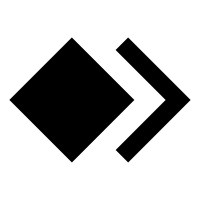 Proven program
При оказании удалённой компьютерной помощи мы используем программу "AnyDesk". Это одно из самых эффективных решений на рынке, которому доверяют более 100000 клиентов.

Full control
You will be able to control all actions of the computer master. The display of your device will show all clicks and window openings. You will always be able to end a maintenance session if you wish.

Secure connection
Secure communication channels encrypted with AES (256-bit) are used to serve the devices. This means that intruders will not be able to access the device or decrypt the traffic.

Restricted data access
We do not need to see the contents of files and folders to solve most problems. Your data and information will not be copied and will not leave your device during remote maintenance.

Одноразовое подключение
Для удалённого обслуживания нам понадобится идентификатор устройства (ID) и Ваше разрешение. Никто не сможет получить доступ к устройству без вашего ведома.

Payment in two stages
When you place an order and pay by bank card, the money is frozen, and after successful completion of the order is written off. If the problem is not solved, the money will be unblocked.
Average connection time to the device
Average time to solve a problem
problems solved by our specialists
Computer help - it's easy
Provide us your login information
Нам потребуется ID, который будет отображаться в AnyDesk.
Just report it in the website chat.
Wait for a specialist to join
После получения ID компьютерный мастер сможет подключиться к устройству.
При подключении подтвердите подключение, нажав зеленую кнопку "Принять".
Пожалуйста, не отключайте устройство от сети Интернет.
Problem solving with and
If the system does not work as you need it, our specialists will determine the cause, restore the system and its performance without reinstallation.
Speed Optimization
Increase system performance at startup, reduce the load on the processor and RAM, exclude programs from the autoloading device demanding to resources.
Restoring system files
In the case of incorrect functioning of the system and devices, we will analyze the system files and restore them if they are damaged.
Installing and updating device drivers
If any of the devices do not work properly or there are problems with their incorrect functioning, we will install, update or roll back the drivers.
Installing the necessary programs
If necessary, we can install any software (licensed or free), give recommendations on the choice and use of software.
Eliminating system errors
In case of blue screen and other system errors, we will carry out a comprehensive diagnostic of the device, determine the possible causes of malfunction and eliminate the problems found.
Installing system updates
We will check for problems with installation of system updates, fix bugs and install all necessary updates.
Setting up Internet access
We will set up an Internet connection, check the performance of communication devices, set up additional privacy protections on the Internet, if necessary.
Removing unwanted software
Software that was installed unknowingly or by mistake, as well as unused software can be removed by our specialists to ensure better performance of the device.
Resolving problems with viruses, pop-ups and ads



We help with the removal of viruses, Trojans, worms, cleaning from malware, selecting and configuring effective anti-virus protection.
Removing pop-up windows
Pop-ups during system startup or operation are an indication of possible malware. We will identify unwanted programs and remove them.
Installing and configuring antivirus software
If your device has an antivirus installed, we will evaluate its effectiveness and adjust it if necessary. In the absence of the necessary antivirus protection, we will offer a choice of effective solutions.
Destroying viruses, trojans and worms
In the absence or presence of outdated antivirus software, there is a risk of malware infecting your device. It is in our power to stop their spreading and restore the system.
Webcam protection
Many people lock their webcam because they are not sure they are not being spied on. We can set up webcam security so that any application installed on your device can only access the camera with your consent.
Resolving problems with electronic digital signatures and access to sites
We help with EDS setup, restore access to sites that use non-standard encryption on Windows or MacOS
Setting up a workspace
We will check the workplace settings and fix critical issues that block the ability to work with electronic digital signatures and websites. If necessary, we will update the installed software and do a comprehensive work to bring the workplace into compliance.
Setting up additional software to work with EDS
We will help you to configure CryptoPro software, plug-ins and extensions for working with EDS in your browser. We will help with setting up one-click document signing software.
Installing an EDS certificate
When upgrading your device, renewing or getting a new certificate, you always need to install it to work more efficiently. We can help you install the certificate, change the default password and save you from having to keep the key media in the USB port of the device.
Assistance with EDS and additional software
We will tell you how to use the programs you have installed, how to sign documents with an electronic digital signature, and how to log in to electronic trading platforms or sites like nalog.ru.
Solving problems with games
We can help if the game does not start, close after launch, crashes, hangs, or instead of gameplay black screen.
Recovering damaged game files
Often the integrity of the game files is the main reason for incorrect operation. We will analyze damaged files and restore them.
Installing and updating a video card driver
If your device has an outdated video card driver or a driver incompatible with your hardware or OS, we will install or upgrade to the latest official version.
Diagnosis of gaming applications
We will check if there is a similar problem with other users, as well as the availability of "patches" in which the problem may have been fixed, and we will work to restore the performance of the game.
Installing system updates
Ignoring the installation of updates can be one of the reasons why games don't work correctly. Therefore, we will install the updates suggested by the operating system and the game application.
Solving data and storage media problems




We can restore accidentally deleted data, set up backups, check the drive for errors, connect the cloud
Recovering deleted files
We can recover accidentally deleted files and folders if you have emptied the Recycle Bin or formatted the disk. The most important thing is to avoid overwriting deleted data with new files. So don't wait until information recovery becomes impossible.
Checking storage media for errors
Hard Disk Drives (HDDs) and Solid State Drives (SSDs) can last for years, but over time errors and malfunctions can lead to data corruption or loss. To prevent this from happening, we can perform diagnostics and set up automatic real-time monitoring of your drives.
Setting up a backup
Do you have free storage media and want to protect your data from damage or loss? Then we can set up a backup, thereby providing reliable protection for your data against the possible failure of one of the drives in use.
Data protection from encryption viruses
Once on your device, encryption viruses encrypt user information, making it impossible to use your device. We will set up proactive protection against such viruses so that attackers will not be able to encrypt your data.
Encryption of storage media
If you enter a password when you log into your operating system, it does not mean that your files are protected. Typically, data is stored in the clear and anyone who takes possession of the device can use it. To prevent this from happening, we can activate and set up encryption on your drives.
Setting up cloud storage
No disks available for backups or do you want access to your files from your phone or any other devices? Then we can connect and set up your personal secure cloud storage where you can host and store your data.

Payment security
Payment is made through a secure payment service
, which complies with the international standard PCI DSS. Payment Card Industry Data Security Standard was developed by Visa and MasterCard payment systems and includes 12 data protection requirements.

After payment we send the payment slip
We work officially and we send each client a check as proof of payment to the email specified when placing the order.

Payment in two stages
For security reasons, we conduct all online payments made by bank cards in two steps.
1. Holding (preauthorization): you make a payment and the money is frozen.
2. Charge: the frozen money is written off after the order is fulfilled.

We accept orders 24 hours a day
No matter what time it is right now on your watch, we will take your order to work right away and process it in the shortest time possible!
"Look, I can't tell you how impressed I am with the good work of the team! They helped me install CryptoPro, and a few days later they helped me with the installation of the key, and consulted me. Nowadays it is extremely nice to meet not only professionals of their work, but also just polite people. Thank you so much!"
"Thank you very much for your help, we connected EDS, everything works now! I will always come to you 😁"
"Quickly set up work with EDS. Thank you."
"Well done, I had a stupid computer. As a result, after diagnosis, I had to reinstall WINDOWS 7 max to WINDOWS 10. Now works great!!!"
"I have a very old computer. Knowing its characteristics, it is hard to work on it. I turned to the online master for help and after that I forgot what are the eternal crashes, blue screens, hangs and driver problems. Thank you!!! The people here are polite and courteous, which was also great. If I have any problems, I will definitely come to you.
"Wonderful resource for computer help. Even on a holiday day provided expert help and saved from losing a lot of important and nearly lost data. Many thanks to the staff and Happy New Year to all the Holidays. Success in business and development of your service."
"Done everything promptly, all problems solved. Thanks to Eugene. It took a long time for my PC to give me problems, and everything was solved in 1 hour. I wish I had found a wizard earlier. Already recommended a colleague to contact only Eugene."
"Thanks to the consultant Eugene, explained everything in detail, and explained. I wish your company prosperity!"
"I am grateful to the employees of this firm for their honesty, quick resolution of problems, competence and professionalism in their actions. Thank you."
"You have been very helpful, very grateful for the speed of response and resolution of the issue."
"They work quickly and professionally! I will continue to use their services from time to time."